A modern, multifaceted, sophisticated label made up of silk scarves, accessories, ready-to-wear and homeware collections since 2018, Zografos is a lifestyle brand that affirms its authenticity by combining historical references with a constant quest for forward design.
Elena Zografos' creations, characterised by a genuine Greek spirit and a nostalgic aura,
draw their inspiration from the charming and momentous elements originating from her mother country, Greece.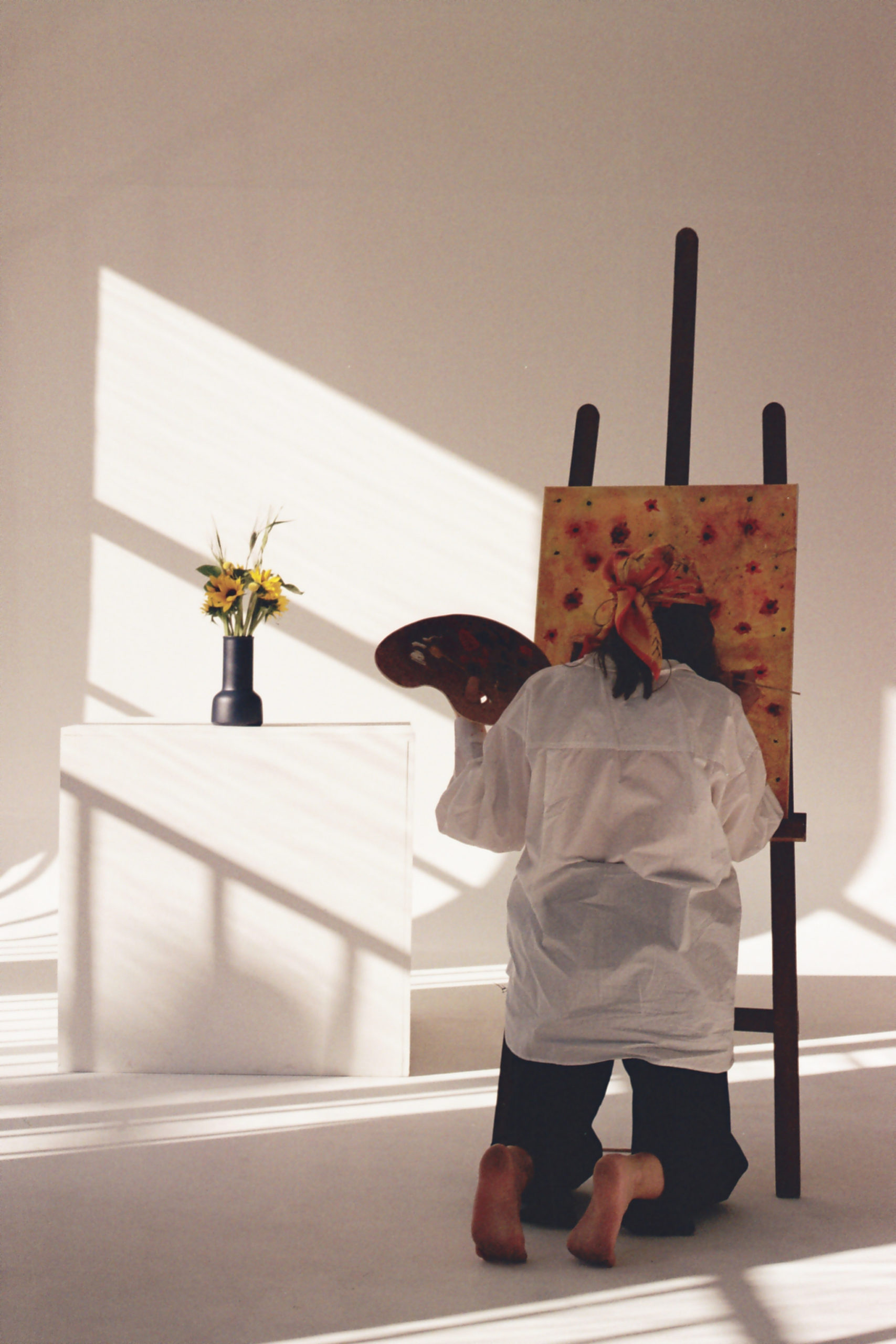 Embroidery found on traditional Greek costumes, symbolisms reminiscent of the nine Muses, intricate motifs of emblematic ceramics and the gold of the diadems are imprinted in the collections creating items full of memories and cultural associations.
Maximalist yet designed in a modern way, Zografos' creations flirt with an element of opulence having been transformed into luscious silk carres, iconic hair accessories, sensual wardrobe staples and home accessories created for women who feel confident and dress powerfully in exuberant style and wish to surround themselves with objects that can enliven any space.
Having started out its journey by launching the scarves collection made from organic silk in Soufli,  Northen Greece, Zografos conceives artisanal as the hand-process of pushing the boundaries of creativity and the art of detail.
Timeless yet contemporary, bold yet fine, functional, made to last and worn no matter the norms of fashion. Zografos' creations are guided by Elena's curiosity for Greece's historical wonders and her thirst to endow her clientele with wearable memories from Greece.
Time to create and wear your anamnesis!